Get your friends to join the list! Invite everyone you think would be interested.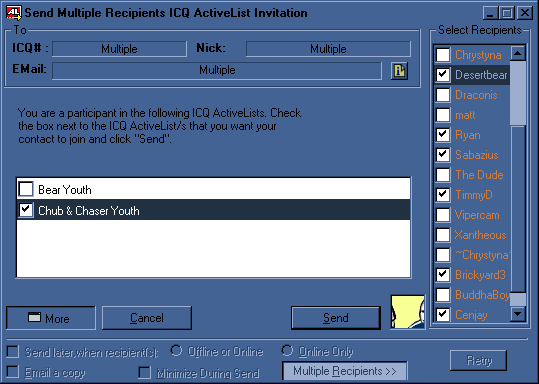 Start an ICQ chat that everyone on the list can join and talk all night.
The chat room is in standard irc format and lets you use all those goofy ICQ chat features like actions, emotions, and smiles..
When reading messages you have to use the download new messages button to see the latest posts.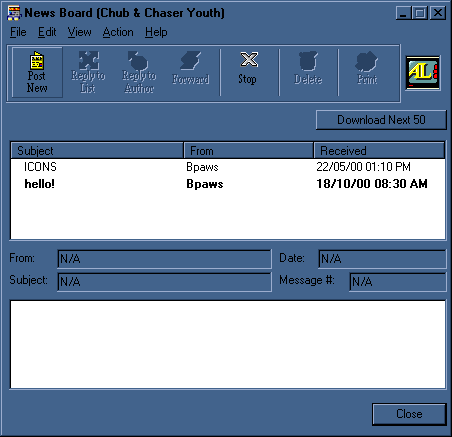 Of course, not everyone is online all the time, so how do you let them know what you want to share? Post a message of course.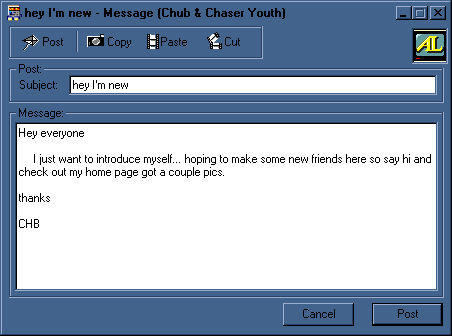 If you got a complaint about another user (we love getting complaints wahahaha), have a question or need help contact admin.
Pull up the list info is you want to see what the list homepage is or other details about it.
Now you can't forget about the list preferences as you can see there's a few options that everyone has.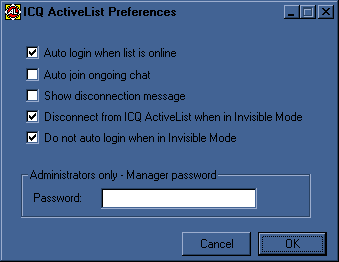 Of course, there's always something that admin what everyone to know, that's what the MOTD is for.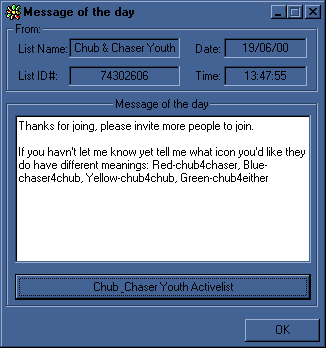 All right that covers just about everything, enjoy the list and all of it's features.
What is ICQ ?
IN CASE YOU REALLY DON'T KNOW
* ICQ is very user-friendly
* ICQ continually tells you which of your friends & colleagues are online
* ICQ gives you real-time chat with online friends and colleagues
* ICQ allows you to quickly send messages back and forth
* ICQ lets you easily send files to other people
And do a whole lot more too!
ICQ is a revolutionary, user-friendly, Internet program that tells you who's online at all times. No longer will you search in vain for friends & associates on the Net. ICQ does the searching for you, alerting you when friends or colleague sign on. With ICQ, you can chat, send messages and files, play games or just hang out with your fellow 'netters while still surfing the net. It's more direct than using e-mail and sometimes the only way you'll get in contact with a friend who is on the net all day and only has one phone line.
What Is It, Download ICQ Free.